Searching for Cabinets to fit your Wall Alcove?
Many of today's homes feature a wall alcove in the family or living room area. This is where most homeowners are stacking their TVs and AV equipment.  It makes sense, since all those devices and cords can be nested out of the flow of traffic. Another solution is to buy a wall unit from a super store and place it in the niche. The end result, however, is still just a large piece of free-standing furniture. In addition, it may not be the best size for the area or the finish you really want.
For new home buyers, the builder may offer upgrades. However, the choices are usually limited to a few predesigned units as shown in their model homes. Later, you may be disappointed to see that one of your neighbors has the exact same unit in their home. Considering that this is an upgrade, wouldn't it be nice to stand out from the rest? Better yet, wouldn't it be nice to find out that a custom unit can actually be more affordable than the builder's upgrade?  Well, it can!
Custom Cabinets are the Solution!
A turnkey solution for these areas is custom cabinetry. That means it is designed specifically for your space.  Best of all, if you can afford a builder's upgrade, you can afford a truly custom wall unit!  Here are more reasons to consider custom cabinets:
Cabinetry is designed specifically for you and your needs.
Customized mounting boards for any size flat screen display.
Speaker mesh door inserts keep audio visual components out of sight.
No unsightly cords or visable wiring.
Adjustable, fixed, glass, or roll-out shelving.
Base molding is integrated seamlessly to match the existing board.
Crown molding accents at the top gives your cabinetry that finishing touch.
Specialty accent lighting compliments your design.
Check out just a few of our installations.  Each one entirely unique and designed one-on-one with the homeowner to capture their vision for the space.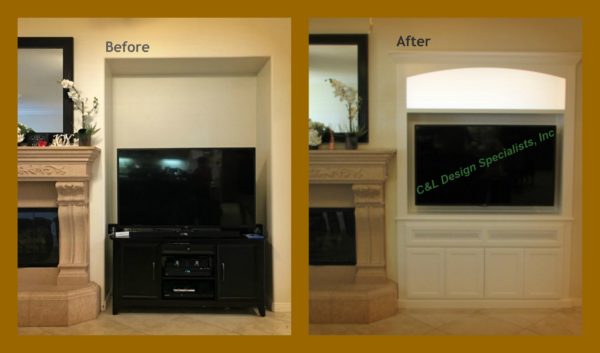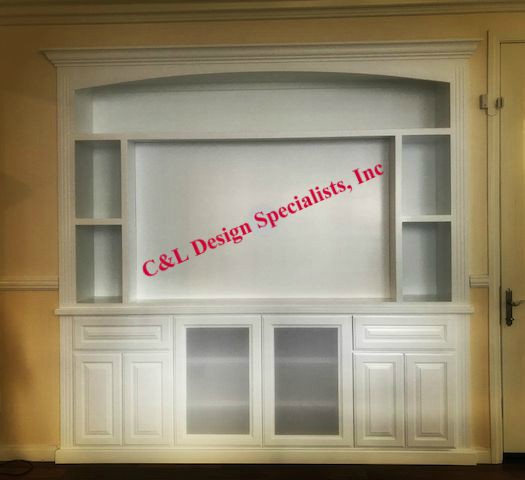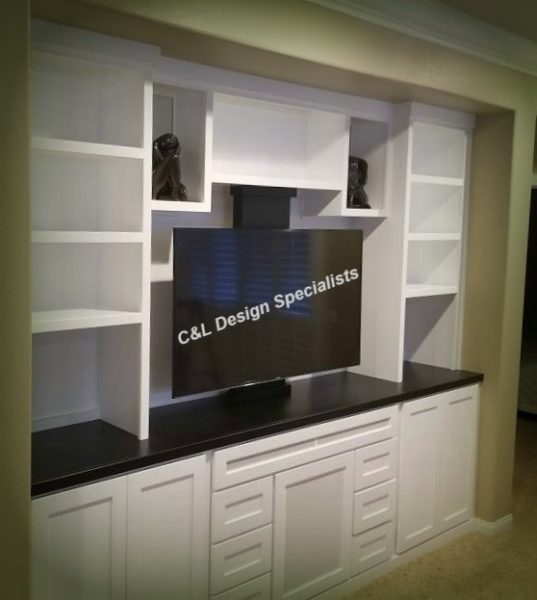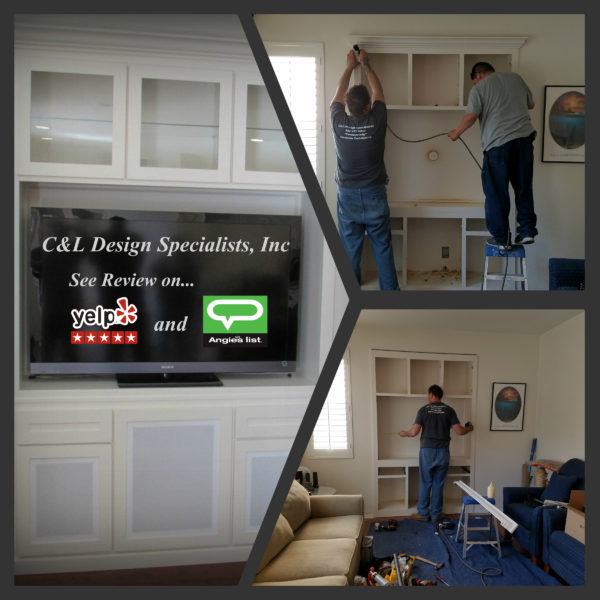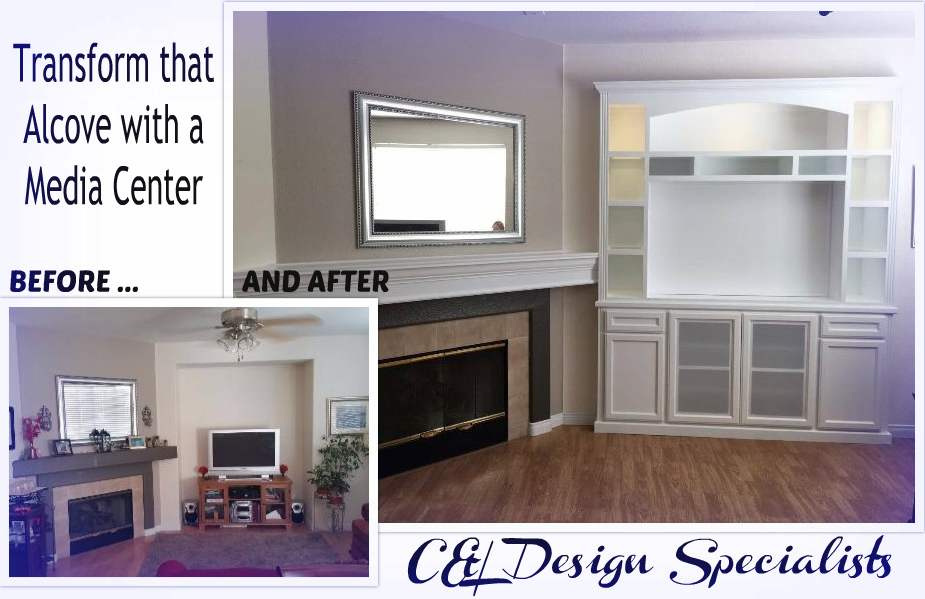 Lastly, be sure to ask for 'Face Frame' construction. Unlike 'Frameless', this type of cabinetry is built to last, allows for any door mounting option, and doesn't rely on pre-fab (imported) cabinet box sizes.  Read more about the benefits of face frame cabinetry HERE.
If you would like to see more, please visit our Website and browse our Custom Cabinet photos. If you would like to hear what our customers are saying, visit our page on Yelp. For the latest installations, check us out on Facebook, Google+, Houzz, and Pinterest.
Ready for a consultation? Click HERE.