At C&L we receive calls every week from all over the U.S.
Without a doubt when Google likes you they will let you know, and in this post, you will understand why.
C&L has
created wonderful projects throughout SoCal, from Chula Vista to Thousand Oaks, some over one hundred miles from our office.
But what happens to those who call C&L from let's say, Marysville Washington? Know this, when it comes to custom home cabinetry it's Google, C&L design Specialists, and You.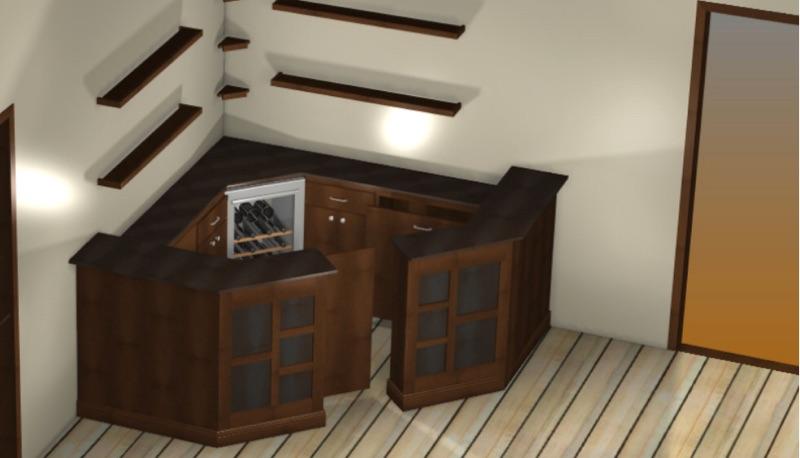 Obviously, we can't build and install a project 1500 miles away and make it cost-efficient for a client, so we should just thank them for calling and say, good luck, right? Wrong! We may not be able to deliver to WASHINGTON but we can design cabinets online with them, this is the year 2020!. Here are a few calls to C&L:
New Jersey for Kitchen Cabinet Refacing

Flordia for Cabinet Hardware.

Denver for a Custom Home Bar

Rhode Island for a Custom Office and Work Center.

Here's one we really enjoyed, Hawaii for a Custom Fishtank Cabinet.
And the list goes on and on.
As it just so happened yesterday we helped a Marysville Washington client who saw one of our beautiful projects on Google search. Here are his exact words taken from the bottom of his reply email:
"I'm thrilled that I am going to be able to recreate your design in my home! It is a stunning piece. I am looking forward to being your 17th re-creation.
(Robb just happened to have picked one of the most recreated of all C&L's exclusive designs, if fact, 16 times for 16 different clients. (C&L's white project is seen below)).
Without paying for advertising, Google has ranked C&L at the top, but not only in SoCal, apparently everywhere in the U.S. Through staying active in updating our website Google sees that we are proactive. And at the top of our list making
sure that no matter where a customer is located they get a prompt call back.
Remember, when it comes to custom home cabinetry it's Google, C&L Design Specialists, and You.
For our newest designs and installation check out our Facebook