C&L Advantages
Don't Settle For Anything Less Than Custom
C&L is a Specialist, or Expert in Custom Cabinetry Design
C & L Design Specialists has all the advantages over other cabinet companies. We know this is a visual world, so C&L high-tech software leave no question in your mind as to the final outcome.
OUR CUSTOM DESIGNS
Virtual Online Design has the advantage over a traditional face-to-face meeting:
Although we are always happy to meet with you at your project location, our computer-to-computer design platform allows us to begin designing today.
Virtual designs can be done in the evening and on weekends, not only during normal business hours. We're very flexible.
Our flexibility allows busy people a way to collaborate without having to rush home to meet with a salesman.
Customers send us a photo and basic dimensions – that's it.
At the end of the design, we email you a 3D rendering and estimate.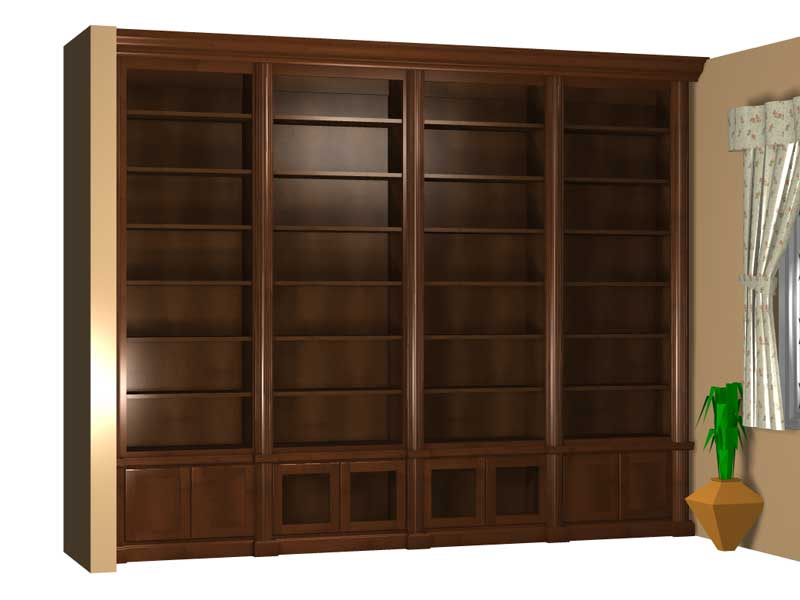 WHY FACE FRAME CABINETRY IS CONSIDERED THE BEST 
Face Frame has the Quality advantage over Frameless construction:
Frameless cabinetry is an inexpensive alternative to Face Frame.
C & L Face Frame Cabinetry is built from the ground up by our partnering factory, and with real wood. Nothing is imported. All wood is hand selected for each project.
Your doors and drawers will never go out of alignment, a true Face Frame Cabinet advantage.
C & L's Exclusive contract factory uses 100% Solid Maple Face Frames, and in the Veneering process a plywood-core is used.
Custom Cabinetry that we design is factory finished using conversion varnish. Conversion varnish is more durable and will far outlast a lacquered finish. It has higher elasticity, which allows it to hold up better through wood joint expansion.
Face Frame has the Durability advantage over Frameless construction:
The solid wood frame is attached directly to the cabinet box, supporting the overall structure and adding years of life to the cabinetry.
The frame prevents racking, or skewing of a cabinet hung on an uneven wall or with a sloping floor.
Face frame cabinets are joined at the frame with 2 ½-inch screws; frameless are joined box-to-box with 1-inch screws, since there is not much material.
In face frame construction, hinges and glides are attached to a solid wood frame, so they won't pull out of the box sides.
Frameless cabinet shelves may sag over time and edge banding may peel away.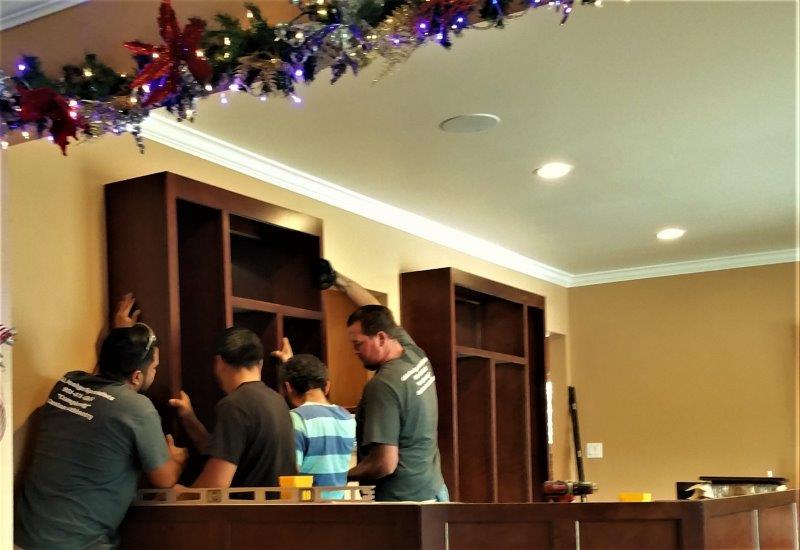 Face Frame has the Installation advantage over Frameless cabinetry:
A face frame wall unit can be installed in less than a day. Frameless cabinets are modular boxes that are difficult to install when walls are uneven.
Door overlays make Frameless cabinets trickier to install. When you are putting cabinets up against the walls, you need to make sure you have enough allowable space for the doors to open.
Frameless cabinetry will be assembled at the home, as opposed to Face Frame, which is nearly finished before it is even loaded for delivery.
It will always take longer to install Frameless cabinetry, and unanticipated delays are common. Most Face Frame cabinetry can be installed in one day, even kitchens.
Face Frame has the Custom advantage over Frameless cabinetry:
Face Frame cabinetry has the handcrafted look of fine furniture. Frameless are considered functional, but can never compete with the beauty of solid wood.
The reason face frame cabinets are so popular in America is because of the ability to stylize them so each one looks different.
Frameless cabinets are prefabricated, so you are limited to the sizes offered. They make up the difference with fillers, where they literally fill-in-the-gap.
There are no gaps or fillers in a custom Face Frame unit. The entire project is customized to fit the space – down to the nearest ⅛-inch.
With a Face Frame Cabinet, you can have a standard overlay or a full overlay door. On a Frameless Cabinet, the spacing is very tight since the door hinges directly to the side panel.
Crown moldings can be face mounted directly to Face Frame cabinetry.
Act Now and Get a Free Custom Cabinet Estimate