Built In Office Cabinets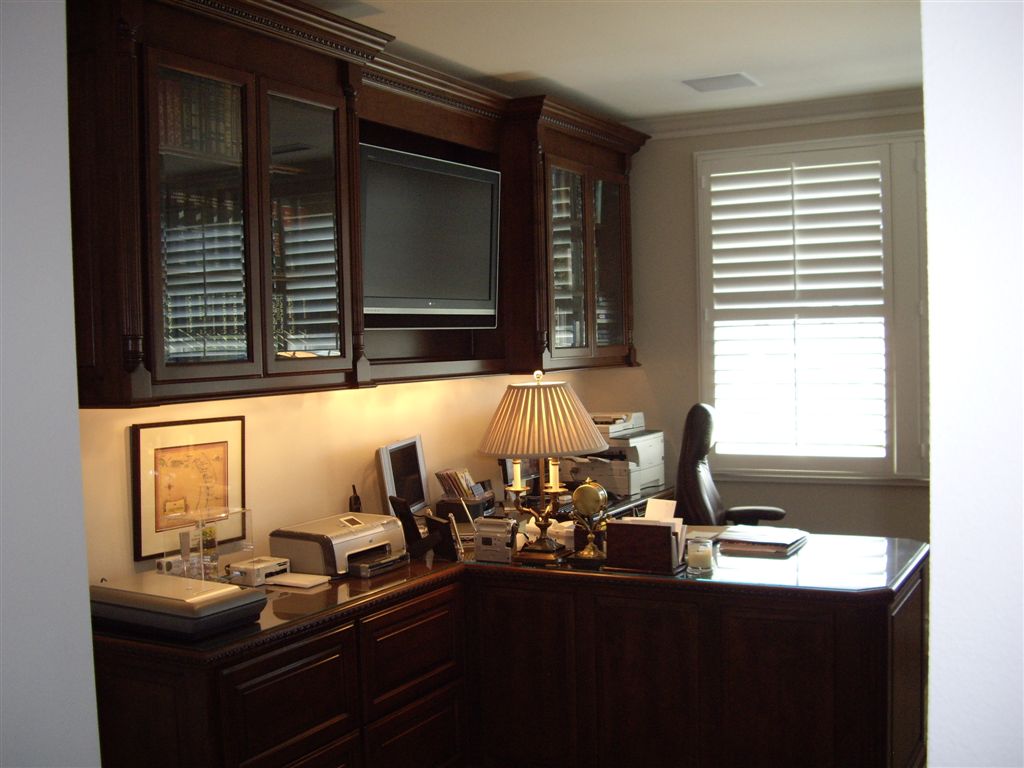 Built in office cabinets help you stay organized – beautifully. Our lives get busier and more and more is demanded of us. When you have a custom home office, you'll have a spot to get it all done. C & L Designs creates custom, built in office cabinets including desks, built in bookcases, workstations and filing cabinets. Our expert home office designer will work with you to create a design that works for your office and your home decor. Built in home offices can also feature free standing furniture. Custom cabinets offer you virtually any size or configuration you can dream of, and all in a huge variety of finishes. Our home office design expert will design a cabinet that to match your needs:
Fits into your room, wall, or corner just the way you want it to
Blends with your current decor
Accommodates your personal work style
You're going to love how a built in home office is a custom fit for your daily office needs. Just let us know the accents or features you'd like to add, and we'll include them in your project. Get the elegant home office solution you've been searching for with built in office cabinets from C & L Designs.