Custom Home Bar Cabinets
Serve your guests in style
Our custom home bar cabinets feature:
Built in lighting to set the mood
Storage for glassware,
Storage areas for liquor
An area for your your wine fridge or beer on tap.
Thinking of including a TV in your home bar? We can include a spot for that too.
If you're looking for the ultimate home bar cabinets, you've come to the right place. Raise the bar with custom bar cabinets.
And just a personal note, I know for a fact 40% of the custom bars we design and install are for the law enforcement and military client. Maybe they feel it's safer in their own home.
A custom home bar is a luxury not all will indulge in, but know this. It may make the difference between having friends over OR having a night with friends.
For this past year,  C & L had its highest volume ever in home bar designs and installations, and with an astounding 75% coming by referrals.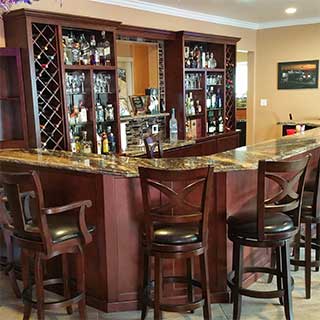 Fit your home perfectly
Any décor from Tommy Bahama, to modern, to turn of the century, to traditional, C & L Design Specialists designers and engineers will design your family a custom home bar that will fit your home perfectly, as well as your budget!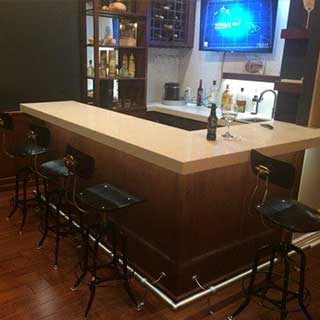 Top of the list
C & L  is at the top of the list as a Southern California leader in home bar design and installations. We strive to make sure your family's custom home bar fits your budget and lifestyle, as well as your home's décor.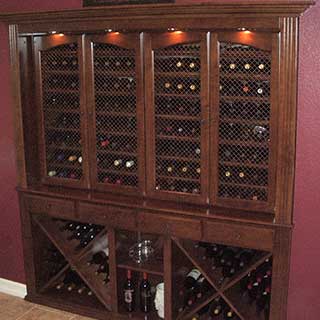 Ready to entertain
Serve your guests in style with built in custom home bar cabinets. You'll be ready to entertain, or enjoy a nightcap with your own built in cabinets.
Photos of Our Custom Home Bar Cabinets