Custom Home Bar Cabinets
Serve your guests in style
At C&L  we can design into you Custom Home Bar:
Built-in lighting to set the mood.
Beautiful display for your glassware.
Custom Liquor Bottle display.
Kegerator and custom wine bottle display.
For just about anything you'd like for your Custom Home Bar, C&L is your source
.
C&L builds the finest in Home Bar Cabinetry.
We expertly design to your home's decor and make sure our finished product complements your home.
Orange County California has consistently made C&L the #1 choice for Home Bar Cabinetry year after year.
In addition to the beautiful cabinetry, a Home Custom Bar is a huge plus in today's real estate market.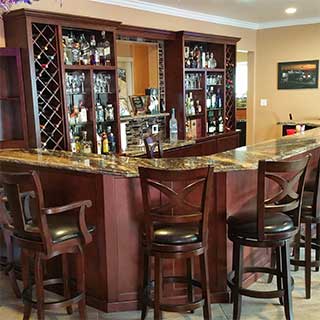 Fit your home perfectly
C&L will impress you from beginning to end! Custom Home Bar design and building is an art, and rest assured, C&L is an Artist.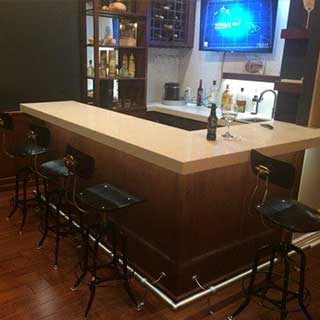 Top of the list
C&L is on top, being Southern California's leader in Home Bar Design and Fabrication. We strive to make sure your Custom Home Bar will fit your budget as well as your lifestyle.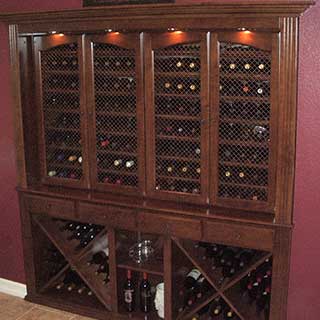 Ready to entertain
Serve your guests in style with built in custom home bar cabinets. You'll be ready to entertain, or enjoy a nightcap with your own built in cabinets.
Photos of Our Custom Home Bar Cabinets
Ready to get design ideas about your custom home bar cabinets?