Every year around mid-November we receive calls wanting C&L to install a custom home bar in time for a Christmas Party. We've even received calls as late as one week before Christmas.
C&L Design Specialists, designs and builds completely custom cabinetry, which means we have no cabinetry in boxes that we can pull down from a rack in a warehouse.
For 2023, C&L designed and installed 14 custom home bar projects, and the last two will finish being installed by the end of September.
With a reduced workforce since the end of COVID, C&L will be able to commit for a maximum of six new custom home bar projects to be installed prior to Christmas 2023. (subject to change.)
If a new order is placed between now and October 15th, 2023, C&L will guarantee that no later than December 22nd, your completely custom home bar will be installed and ready for use.
.
This one-of-a-kind custom home bar was finished just this month. Our client, who is beyond happy is having the first Christmas Party in his beautiful Riverside California home this year, and as his own bartender!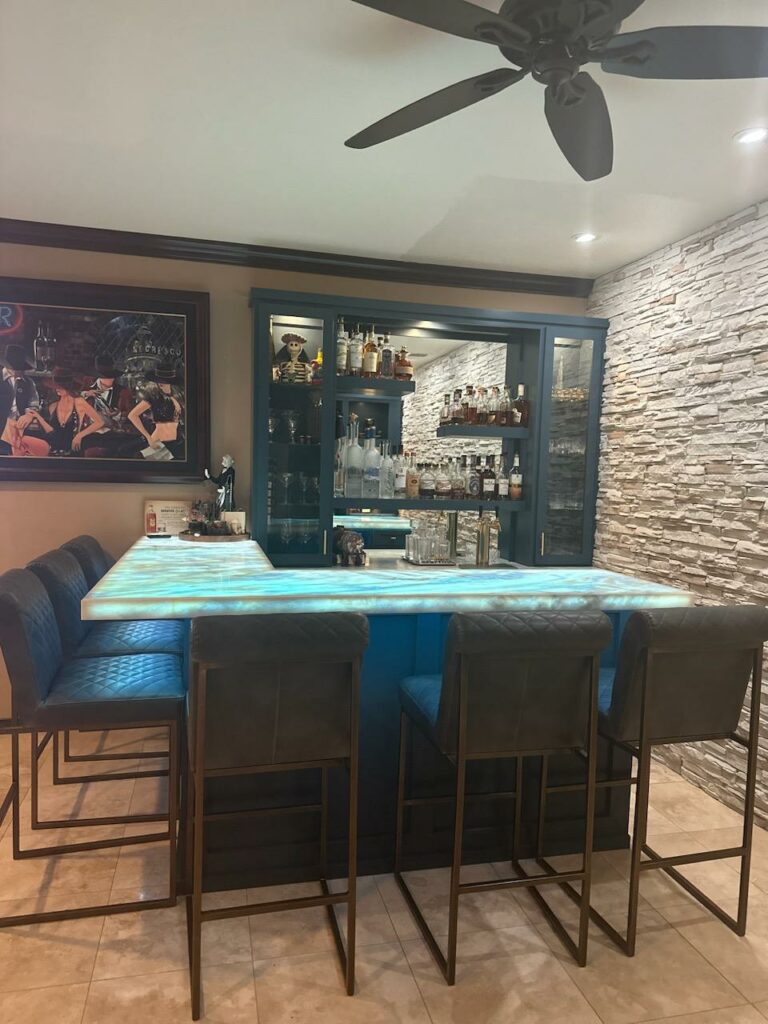 C & L Design Specialists in 2024 will have been designing and engineering since 2004, and manufacturing since 2014.
About 2 years into manufacturing I stepped away from building high quality Kitchens, and being forced to compete with companies that sell cheaply built prefab import kitchen cabinets.
By steering C&L toward custom Home Bars I eliminated that type of competition, as custom Home Bars are all different, and can't use prefab cabinetry.
As a kitchen is a necessity, a home bar is not.
So, our Home Bar clients are building something special to make themselves happy, and I've found, when they see our finished build, are really quite proud of their decision!
This fantastic completely custom home bar was installed in Rancho Mission Viejo in what was formally called a living room.
But you can bet, this living room will see some real living now!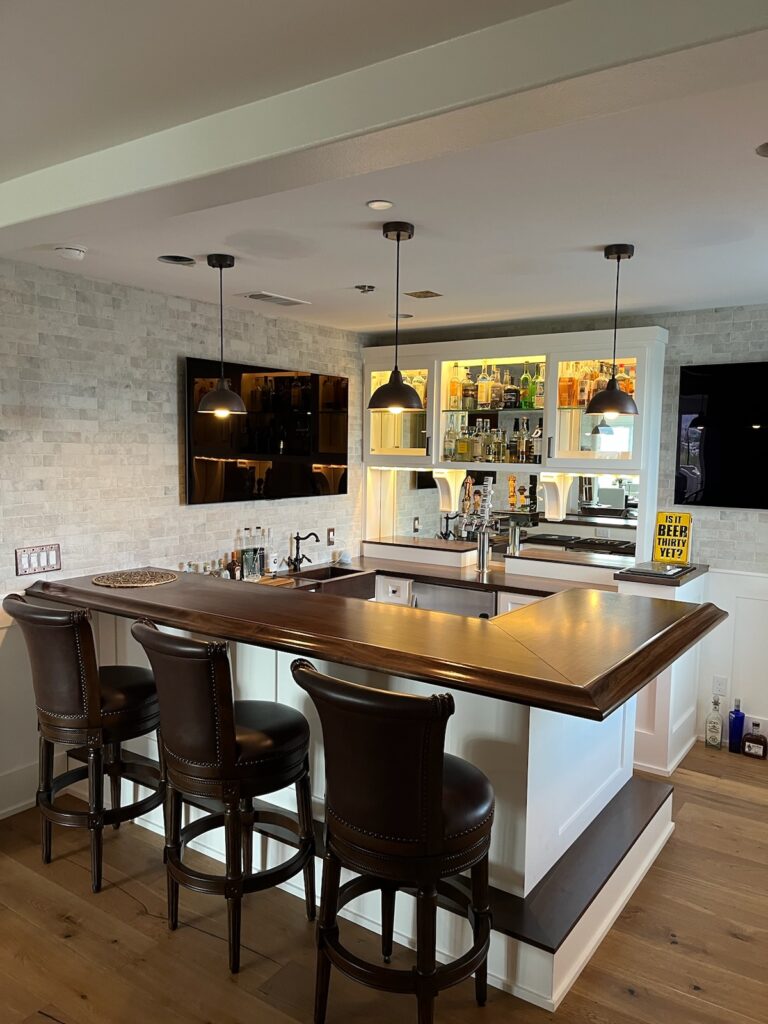 C&L Design Specialists,
Designing and Building Fine Custom Cabinetry in
Southern California for 20 Years.