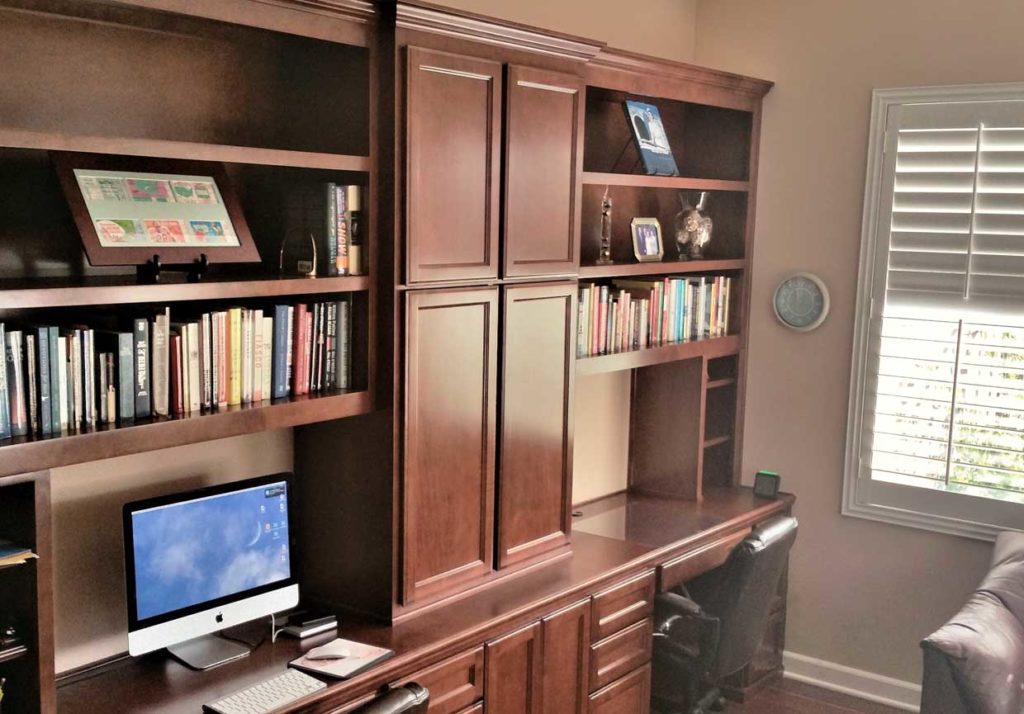 A personal custom home office. C&L for nearly two-decades has been designing what works for you.
Let's compare the benefits of a custom home office to a store bought home office.
Let's get the obvious out of the way first. Yes, the store bought should always be less of a price than a custom built home office.
A store bought home office- Your office will consist of what that brand and model offers. Such as, the amount of drawers, the amount of doors, the height of the desk top, the size of the CPU and monitor area, the stain of color offered, the type of wood offered. Basically, you'll be working from a prefab office that was designed in the most cost effective and profitable way for the manufacturer. And a store bought home office is yours to take with you when your sell your home, as they are all freestanding and not a part of the home.
A custom home office – First, you're the boss. You can designate how many doors and drawers you need, and the sizes of them. Maybe you're a tall person, so in that case, the height of your counter top can be built around what makes you happy. Maybe you have a MAC. A custom home office can be built without an unwanted CPU tower area. Or maybe you have a two or three monitor set up. The work area can be custom built to accommodate the amount, size, and type of monitor(s) you'd like. In addition, you can have a custom home office built with the type and quality of wood you'd like, even the stain or paint that works to make this piece flow in your home. And the biggie, a built-in custom home office is considered a home improvement and will add value to your home. Many home buyers look for these type of additions when shopping for a home.
C&L Design Specialists has designed and built thousands of custom home office, and the first question we ask is, "what works best for you"?