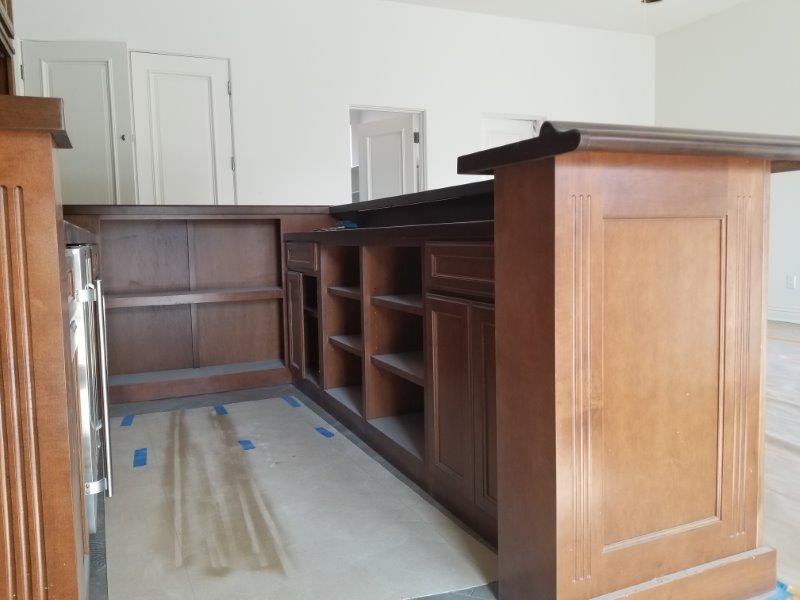 The home improvement custom home bar.  What exactly does that mean? That can be summed up with one word, "Quality". When it comes time to sell your home, if the home improvement  you paid for needs its own improvement, then it was just a temporary solution at the time. I'm sure you've heard, "the cheapest alternative will most likely be the most expensive."  When C&L gives an estimate we will never be the cheapest. We have vowed to stay the course of only building with the finest materials and craftmanship, that way they'll never be a need for "improvement" to a C&L Design Specialists home improvement project.
Any company can make the outside look nice, but it's not the outside of a car that will get you to where you need to go!
C&L spends many hours on the interior of our custom cabinetry, constructing with only hand-selected US and Canadian Wood. Even in areas that use solid wood ply veneer, we *never* use cheap imported materials, *never*!
You must approach the custom cabinetry product the same way you'd shop for a car.
If you buy a BMW or Mercedes, you've paid for peace of mind. The same with a C&L product, but the peace of mind with us, is that we will actually improve your home.
Call Craig Direct at 909-319-8924.
And as we say, "there is never less than FIVE STARS in C&L's sky!