Should I buy Melamine or Real Wood Cabinets?
For those of you with family or friends in the woodworking field, knowledge is a just a phone call away. If not, who's going to tell you if you should purchase melamine or real wood cabinets? Since you are reading this post, you have undoubtedly reached out to the internet for answers and we are happy to help! We always appreciate the opportunity to share our industry knowledge so that people like you can make an informed cabinet choice.
Melamine: What it is, Where it is used, and How it is produced
The Melamine Production Process: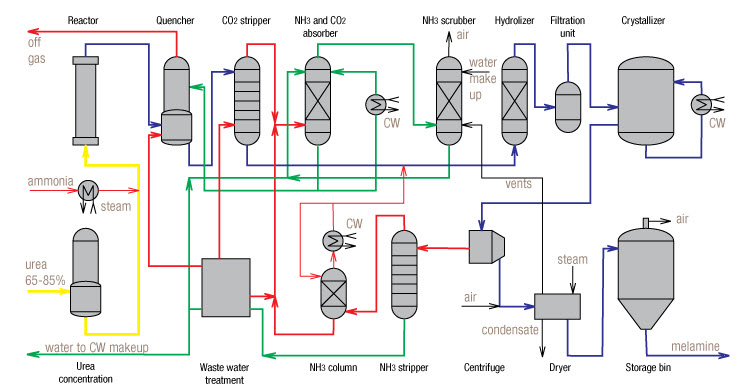 Melamine resin is also known as melamine formaldehyde. It is used to create laminate flooring, high-pressure laminates (think Formica), whiteboards, and even dinnerware. Melamine tableware was all the rage in the 1950's and 60's, until its tendency to stain and scratch became apparent and ultimately never recovered from lost sales.
This resin is applied onto compressed wood or particle board to make cabinets. Melamine cabinets may be found in kitchens, where it's sturdier cousin – Thermofoil – is used for the door and drawer faces and melamine for the boxes.  In addition, you frequently see these cabinets in closets, garages, and laundry rooms. In most cases, the construction is frameless and is considered the inexpensive alternative to real wood.
Real Wood: A Photo says it All
The Real Wood Production Process:
As you can see, real wood production is no mystery. And cabinets made from real wood provide durability that will exceed the lifetime expectancy of any melamine or thermofoil cabinet. This is why, at C&L Design Specialists, we often say "Maple is king".  And we say it for good reason.  Although man-made products have come a long way, they still can't duplicate the look and feel of real wood.
Here is the material list for a C&L Designs cabinet:
100% Maple and Maple Plywood core for our stained cabinetry.

100% Paint-grade Maple and Solid Maple Veneer cores for our painted cabinetry.
If your budget is tight, real wood may not always be an option. However, when it comes to natural beauty, durability, and added home value, it is the best choice for:
Entertainment and Media Centers
Home Offices, Libraries, and Bookcases
Custom Home Bars
Display Cabinets and Wall Units
Built In Cabinetry for Alcoves and Niches
Kitchens and more
We all want valuble answers to relevant questions.  And we want to know that we are making the right choice and spending wisely. We hope that we have provided you with food for thought and a boost of confidence!